The Pioneers of Biology series will celebrate bioscientists and their achievements in different locations around the UK, covering a breadth of topics from discoveries to techniques.
The chosen pioneers' story as well as their bioscience discipline will be shared through inspiring and informative talks, followed by a networking reception for building future connections.
These events will be open for all to attend to raise awareness of the region's bioscience heritage and to engage the wider public with the UK's current and past bioscience achievements.
The events in the series will be jointly organised with our valuable regional branch committees and subject to gaining permissions, a commemorative blue plaque may also be unveiled to remain as a legacy of the series.
---
Upcoming events:
Pioneers of Biology: A Journey to Inoculation
POSTPONED | St James' Hall, Northern College, Wentworth Castle, South Yorkshire | 13:00 - 16:00
Discover the history of how smallpox variolation was brought to Europe by one intrepid aristocrat, and how this has informed immunology ever since.
Pioneered in the early 1700s by poet and aristocrat Lady Mary Wortley Montagu, smallpox inoculation was initially met with a large amount of criticism. This technique, however, would eventually lead to the development of the first successful vaccine and the worldwide eradication of smallpox in 1979.
Hear from passionate speakers in the valuable field of vaccine research, and learn about Lady Mary Wortley Montagu's fascinating life that led to her techniques being used to inoculate prisoners, orphans and royal heirs.
This exciting Pioneers of Biology event will begin with refreshments and a lively networking reception, and the talks will be followed by a guided tour of the National Trust site, Wentworth Castle.
We would like to thank our sponsors, the British Society for Immunology, for their support with this event.
Bookings are not yet open.
---
Past events:
Pioneers of Biology: Creating A New Rhythm for Life
19 February 2020 | Conor Lecture Theatre, Ulster University, Belfast, BT15 1ED | 18:30 - 20:30
What revolutionary device, created in Northern Ireland, can save lives in the workplace, at home, in the air, at sea or even on the streets? The portable defibrillator.
The event, as part of the NI Science Festival, was a celebration of the work and disciplines of medic Professor Frank Pantridge and engineer Professor John Anderson who together developed the revolutionary portable defibrillator.
The event was open for all to attend to learn about the history and stories behind the development of this truly (shocking) lifesaving device. Guests heard from passionate speakers in the exciting fields of biological science and engineering, saw the early prototypes and learnt how innovation and STEM spark new bio-engineering ideas. The inspiring presentations were followed by a lively networking reception to build future (electrical) connections along with hands-on demonstrations.
Read our news story on the event (coming soon).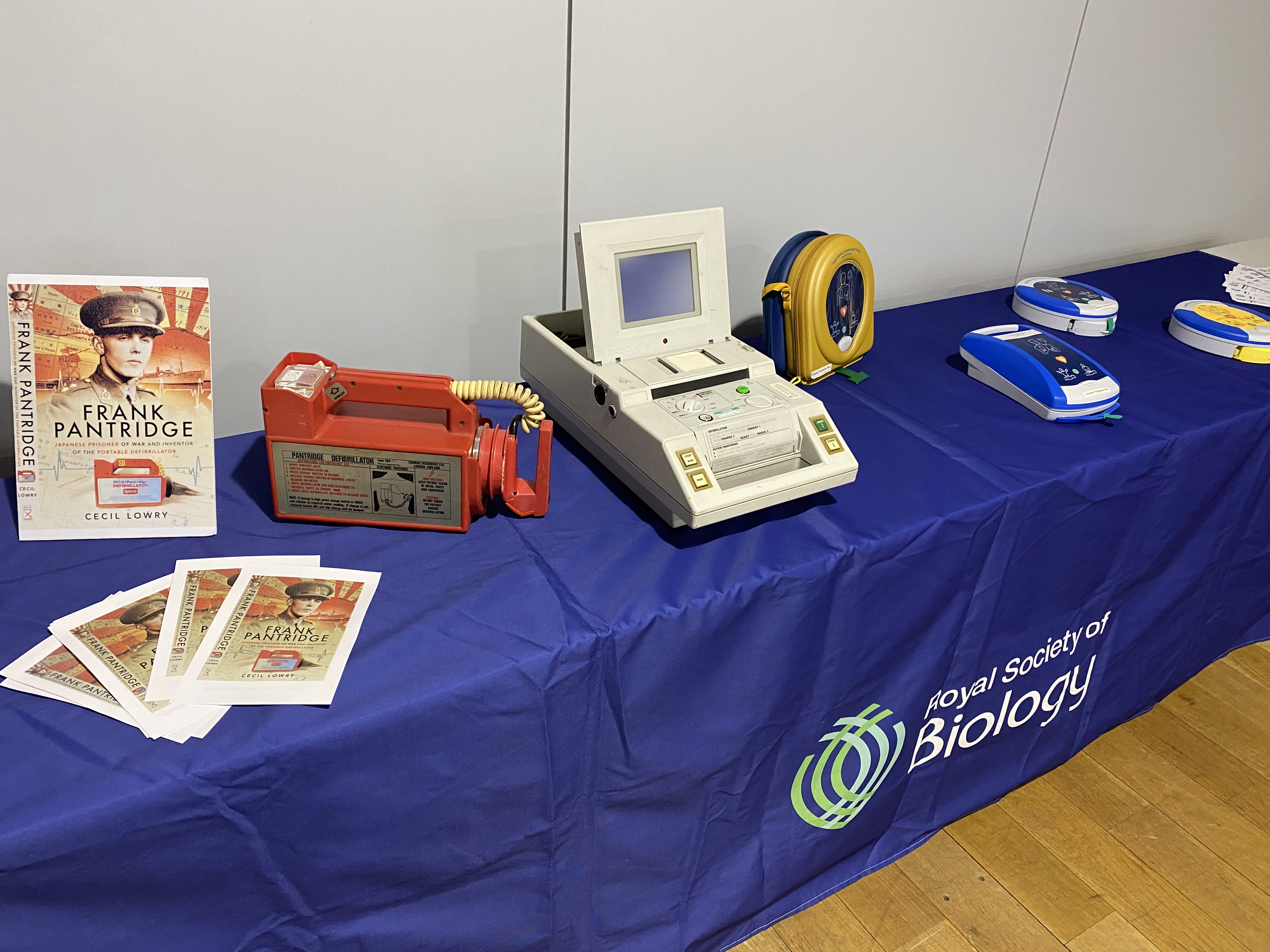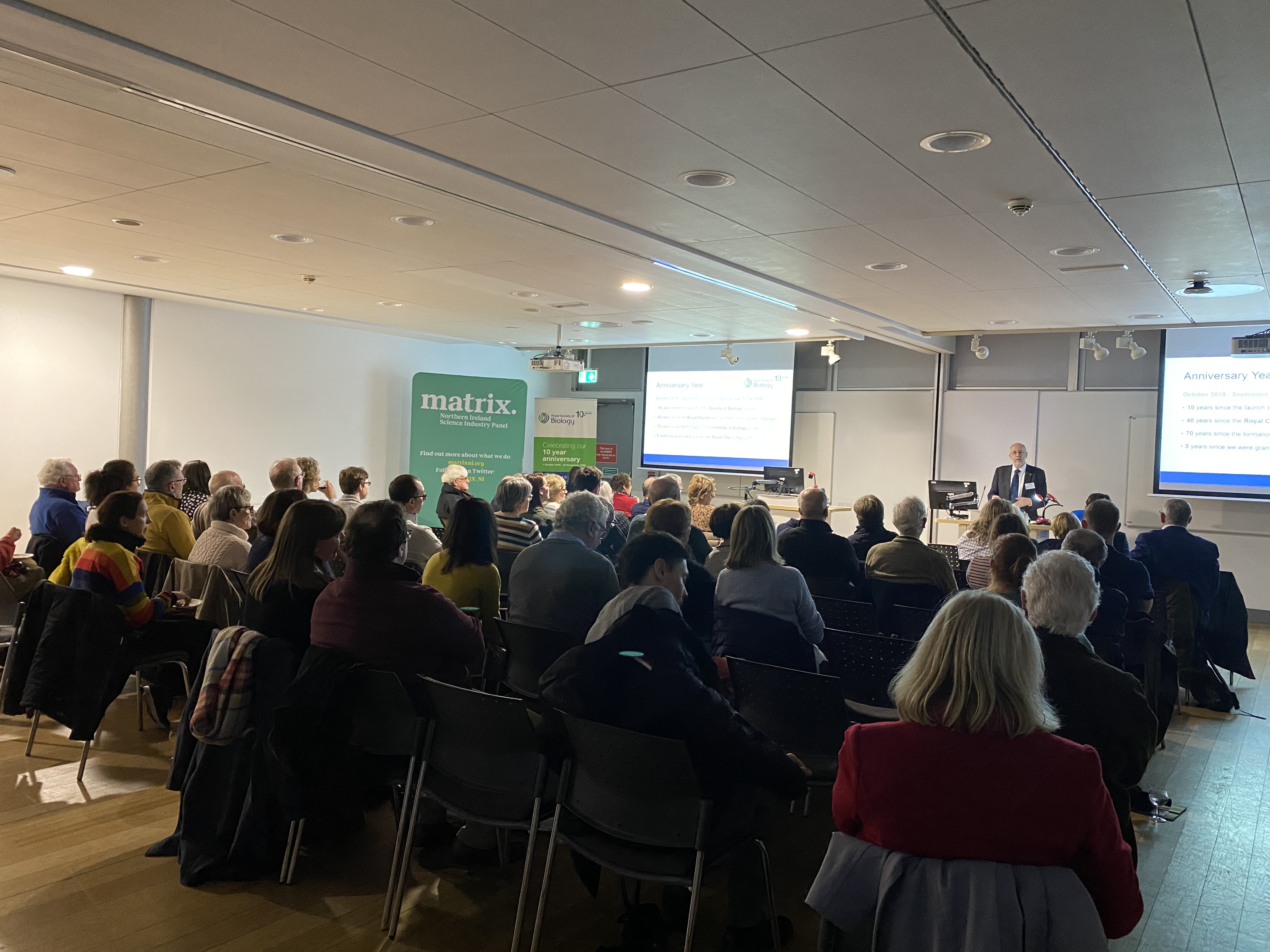 Contact
To find out about our branches and what being on a committee involves, get in touch with the events and regions team at This email address is being protected from spambots. You need JavaScript enabled to view it.